Update: The CCMD webpage is going through an update. Please contact peg@communitycatsmd.org if you encounter any problems.
Most people don't even notice they're there—the shadowy, low-slung figures that melt into dark corners in alleys, duck under cars, or disappear down storm drains. These are the forgotten cats of Baltimore. The strays, abandoned pets, and feral cats who try to scratch out a living by foraging through trash cans and living in abandoned houses.

It's estimated that there are 185,000 stray and feral cats living on the streets of Baltimore City alone—that's one cat for every 3.4 human residents. Nationwide, the number is estimated to be 60 million, equal to the number of pet cats in the United States.

81 percent of American believe that leaving a stray cat outside to live out its life is more humane than having the cat caught and killed. (Source: Alley Cat Allies, "U.S. Public Opinion on Humane Treatment of Stray Cats".) The most humane way to manage feral cat populations is through trap-neuter-return (TNR) programs.

Community Cats Maryland, Inc., is a non-profit organization dedicated to helping feral cat caretakers pursue TNR. We provide resources, information and support to Maryland residents who are caring for outdoor/feral cats. We offer educational workshops about feral cat management and TNR, and run monthly low-cost spay/neuter clinics for feral cats.

Click one of the links to the left to learn more about feral cats, TNR, and the services we offer!
Find us on Facebook • Follow us on Twitter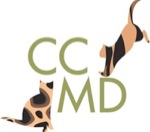 Community Cats Maryland, Inc. is an IRS-registered 501(c)(3) non-profit.
P.O. Box 3637, Baltimore, MD, 21214
(410) 753-9000

Special thanks to photographer Vincent J. Musi and National Geographic for allowing us to use their beautiful photo of feral cats in the Westport neighborhood of Baltimore!